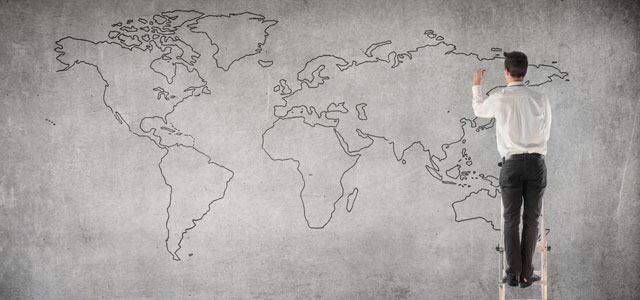 During the night Paul had a vision of a man of Macedonia standing and begging him, "Come over to Macedonia and help us." ~ Acts 16:9
READING: Acts 16:6-10
Pastor Ken Eze (pronounced "easy") is the Nigerian leader of a team of eight church planters who work among Muslims in northern Nigeria. I asked him, "Would you call church planting among Muslims a very difficult ministry?"
He replied, "It is difficult, but not very difficult. Our church planters show Muslim people the love of Jesus. The people come to Christ and a church is born."
I asked him, "Have you ever been in danger because of your faith?"
He said, "On September 10th, the day before 9-11, our city was attacked by Al-Qaeda. My leaders and I had to literally run for our lives. We have since returned to our homes."
Later, a gathering of international church planting leaders shared their hearts and their needs. Finally, with passion, Ken Eze looked at me and other leaders from the States and simply said, "HELP US! We need your help."
His words "HELP US!" burned into my soul, reminding me of Paul's Macedonian vision. I asked Ken, "What kind of help is needed?"
He said, "In Africa, we have a lot of zeal, but we have very little information and training."
Where is your mission field? For many older churches the mission field is "there" . . . across the oceans in places like Africa. For many new churches, the mission field is "here" . . . as we plant a church in our city or region.
In Acts 1:8, Jesus defines the mission field as here, there AND everywhere. That should be our definition of the mission field, too! As a church planting leader, you have something to offer other church planters around the world. How is God leading you to impact your mission field? Regionally? Nationally? Internationally?
Father, Make me faithful to respond to the cry, "Help me!" Amen.
Dynamic Church Planting International (DCPI) "Equips Leaders to Plant 5 Million Churches Worldwide." Learn more