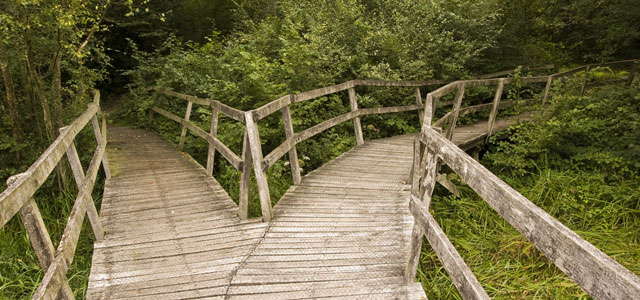 You shall drink from the brook, and I have commanded the ravens to feed you there. ~ I Kings 17:4
READING: I Kings 17
We may feel terribly helpless in times of financial hardship. It's tempting, during that uncomfortable uncertainty, to fixate on someone we assume should help us. Thoughts like this might trouble our mind, "Why, Mrs. Jones just spent thousands of dollars to build a pool. She owes me a favor. Surely, she should help me out!" Such bitterness can befoul our soul.
The Lord wisely guides our path through periodic Manna Times precisely to wean us off of such ugly carnal attitudes. With laser-like precision, Manna Times can target our ungodly insistence to stay in control at all costs, our latent covetousness or an impulse to manipulate people who are well-to-do.
Jesus says, "Blessed are the poor in spirit [the ones who humbly acknowledge their utter helplessness, their lack of resources], for theirs is the kingdom of God" (Mt. 5:3). Fix your eyes upon Jesus. Look to Him to provide for you, in whatever manner He deems best, and resolutely refuse to entertain resentment toward any other would-be benefactor.
Therein lies the path of joy, because when we submit to God, He commands provision to come our way. The ravens had no choice but to obey Him. Neither did the unwitting but fortunate widow later on in I Kings 17. God delights to display His irresistible power when we have no control at all.
If God commands Mrs. Jones to help you, then she will certainly obey. But, meanwhile, surrender to God and forget about Mrs. Jones and her potential largesse. Don't let your fixation on the solution you've imagined spoil the pleasure of watching God's chosen solution unfold.
Dear Father, Thank You for taking care of me in Your own infallible way. Give me humbleness of heart to enjoy watching You take charge. Amen.
Dynamic Church Planting International (DCPI) "Equips Leaders to Plant 5 Million Churches Worldwide." Learn more