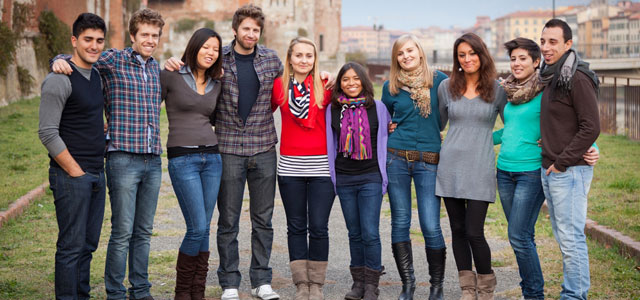 We continually remember before our God and Father your work produced by faith, your labor prompted by love, and your endurance inspired by hope in our Lord Jesus Christ. ~ I Thessalonians 1:3
READING: I Thessalonians 1:1-10
The congregation of Thessalonica was a community of people who remained partners in the gospel and in suffering; they were imitators of Christ, and a model to all believers.
Church planting is not merely producing a crowd. Rather it is a challenge to raise men and women of faith, love and hope. Faith is pictured by Paul as an internal property; love is pictured as a manifested virtue; and hope, a driving force for saints in Thessalonica. Church must consist of men and women like this.
The Encyclopedia Britannica and Oxford Universal English Dictionary defines ecclesia as originally a selected civil body, summoned or convoked for a particular purpose. Purpose distinguishes a constructive "community" from a "crowd."
A crowd can come from "man-made" growth dynamics. This growth is static and technically built. A constructive community grows by itself and its growth is organic and dynamic. Applying man-made techniques impairs the organic nature of community. Fruit that is ripened artificially loses its flavor. Although "static-build" is sometimes necessary, church planters must plant constructive communities rather than being ambitious merely for a crowd.
One of the defining features of the "missional church" is that of being salt and light. The Lord's message rang out from the church at Thessalonica, and their faith in God became known everywhere (I Thes. 1:8). Their faith produced work, love prompted labor, and hope inspired endurance of the church at Thessalonica, which is a great model for a constructive community committed for God's purpose.
God, Help me to raise a constructive community that may remain the salt of the earth and the light of the world. Help me to plant churches like the Church in Thessalonica. Amen.
Dynamic Church Planting International (DCPI) "Equips Leaders to Plant 5 Million Churches Worldwide." Learn more