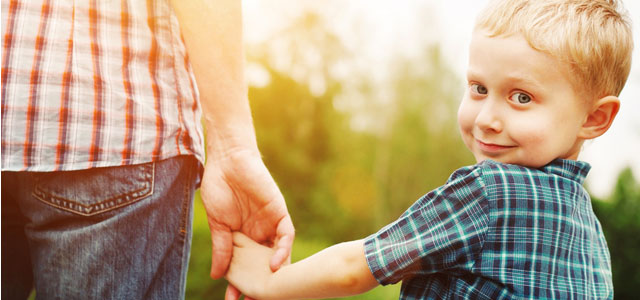 Fathers, do not exasperate your children; instead, bring them up in the training and instruction of the Lord. ~ Ephesians 6:4
READING: Ephesians 6:1-4
Jim planted our first church assuming he'd be the founding pastor and we'd stay in Chino forever. The project consumed Jim's complete attention, and it seemed self-evident that many truly worthy things could – temporarily – dip to lower priority because that task was so demanding and time-sensitive. We were just learning how to balance the competing demands of ministry and family.
Within three years that church plant was up and running. Jim had discovered he enjoyed being an attentive father. He was more unapologetic about making fatherhood a high priority even in the massive push to plant church #2.
By our third church, Jim realized he was a catalytic church planter, not a founding pastor. We noticed it affected the way we raised our sons and how we viewed them within a church planting context.
Children in our catalytic pastor's family became significant members of the traveling troupe of church planters, not just stragglers. It was far more important for them to be on board with the vision for church planting in each new location. And though it's always vital to disciple church folk, we regarded our two boys as the most strategic people to disciple and mentor within each catalytic project.
Think about it this way. We had only a brief season within each church planting project to evangelize and disciple the people in that community. Even valued team associates co-labored with us for only a few years. We gladly poured our lives into those people.
But we began to realize that our boys were the only precious souls we might have the luxury to disciple for eighteen years or longer.
Dear Father, Please help me to disciple my own precious children and make them a high priority. Amen.
Dynamic Church Planting International (DCPI) "Equips Leaders to Plant 5 Million Churches Worldwide." Learn more