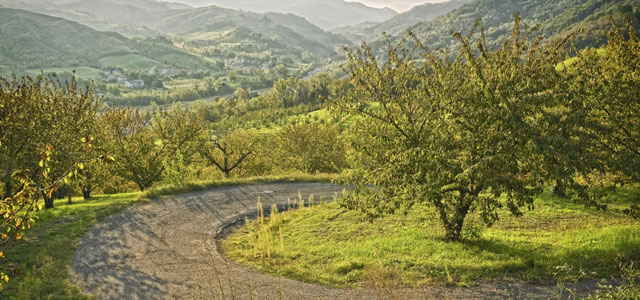 And let us not be weary in well doing for in due season we shall reap if we faint not. ~ Galatians 6:9
READING: Habakkuk 3:17-19
I'm watching my forty-year-old son water citrus trees on the moshav where he lives in the Galilee. He's caring for an orchard of oranges, olives, grapes, pomegranates, tangerines and grapefruit, planted about forty years ago. Late last year, my son began restoring the neglected property. By extensive clearing, pruning, cultivating and watering, David has given the place new life and created an inspiring haven.
There are two obvious factors at work here. Factor #1 is that these are old trees and vines with deep roots and thick trunks, mature enough to bear substantial fruit. It takes time to see a lot of fruit. When we expect "overnight" success, large numbers of people responding, numerous new works being planted quickly, we set ourselves up for frustration. A productive orchard doesn't happen in a year or two or even five.
Factor #2 is the thoughtful attention and patient labor this young man has invested in the property. Our role in nurturing the spiritual communities we plant strongly resembles David's work in the orchard. Not in a flash, but as days become months become years, by patiently tending the vineyard of the Lord, we are creating a robust, fruit-bearing environment.
Are you looking at the years you've poured into the Lord's vineyard, perhaps in an inhospitable location, wondering, What do I have to show for it? Where's the fruit? I confess to needling myself with this type of question.
Be at peace, in God's vineyard, we will reap if we faint not.
Father, I confess my discouragement and self-condemnation and draw near to you whether I see fruit or not. I now shift the focus from my efforts and evaluation to your greatness and your grace. I choose to rejoice, knowing that the fruit will come. Amen.
Dynamic Church Planting International (DCPI) "Equips Leaders to Plant 5 Million Churches Worldwide." Learn more