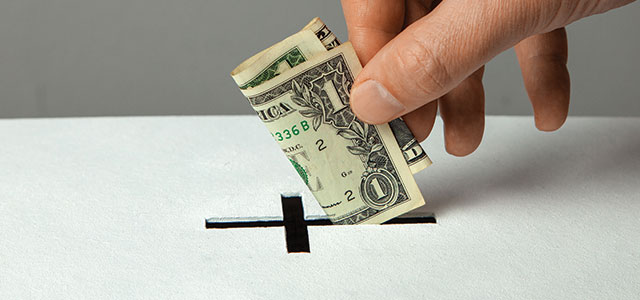 How weak is my human nature! Paul warns us that even in our doing of good, even in the art of giving, sin is present and able to infect. For instance, when I give I can be tempted not just to under-give but to over-give. God gives each of us a measure of faith and if we give beyond that measure, we become more susceptible to stumble.
For by the grace given me I say to every one of you: Do not think of yourself more highly than you ought, but rather think of yourself with sober judgment, in accordance with the measure of faith God has given you. ~ Romans 12:3
READING: John 5:1-20
The Art of Giving
I once heard a pastor share about his financial struggles and felt convicted to give more to the church. I tore up my prepared check and wrote a new one for a larger amount. Later I found myself being unduly attentive to things I had not noticed before: the pastor's shoes, the number of coffee brewers, lights being left on in vacant rooms. I had given above and beyond my faith and now a critical and judgmental spirit ruled my heart.