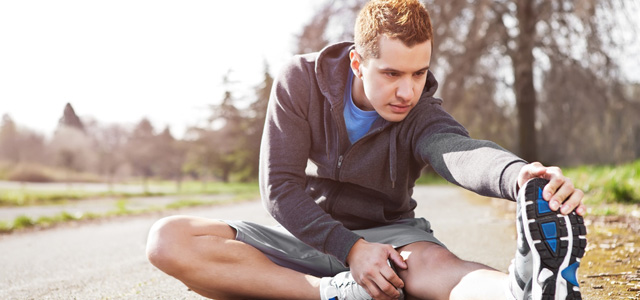 Or do you not know that your body is a temple of the Holy Spirit within you, whom you have from God? You are not your own, for you were bought with a price. So glorify God in your body. ~ I Corinthians 6:19, 20 (ESV)
READING: I Corinthians 6:9-20
Church planting is intense. The strain is multi-faceted: spiritual, emotional, mental and physical. It is not unusual for planters to suffer breakdowns in any of these areas. Sometimes moral breakdowns occur as well.
One fundamental antidote is the God-mandated Sabbath.
Another important stress release is the joy of physical exercise. Recent studies in physiology have revealed that moderate exercise releases endorphin chemicals (internally-produced pain killers) into the brain. These endorphins produce a natural high of positive emotion that assist in stress release. Most researchers agree that the greatest increase of blood endorphins come from moderate-intensity exercise lasting at least twenty to thirty minutes.
Modern inventions have contributed to a more sedentary lifestyle. Instead of walking we often ride in easy chairs on wheels (cars, taxis, busses, trains and planes). In Biblical times people usually walked. Machines have replaced most of the manual labor that was commonplace. Coupled with an abundance of food, we can become walking time bombs with every tick of our heart bringing us closer to the heart failure that could end our lives prematurely.
Paul's admonition, here in I Corinthians 6, is often ignored by church leaders: This passage is a call to healthy living in all its aspects.
God created a natural high. Go and get high on some exercise today.
Lord, Help me to be a steward of my body, for the sake of the Gospel. Help me to be like the Apostle Paul who wrote, "But I discipline my body and keep it under control, lest after preaching to others I myself should be disqualified" (1 Corinthians 9:27 ESV). Amen. 
Dynamic Church Planting International (DCPI) "Equips Leaders to Plant 5 Million Churches Worldwide." Learn more