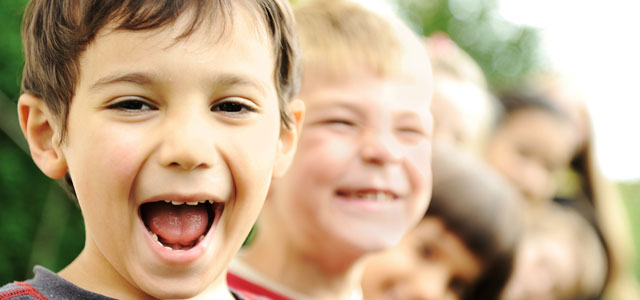 Like arrows in the hand of a warrior are the children of one's youth. Blessed is the man who fills his quiver with them! ~ Psalm 127:4, 5a (ESV)
READING: Psalm 127
For most people, one of the greatest joys in life is having children. They require an immense amount of time, energy and money. Yet investing all of these only seems to make us love them more.
Now that our children are grown, my wife and I are excited to someday see our children have our grandchildren. We can envision why the writer of Proverbs 17:6a said, "Grandchildren are the crown of the aged." There is a great delight in a new life; in youthful curiosity, learning and growth.
On the other hand, watching our parents grow older, decline and die has been very painful. The aging process demonstrates the heavy cost of the fall and the curse. Likewise, watching churches Carolyn and I planted long ago grow older and decline has been painful. The church members are aging and declining and so are the churches.
Thankfully some churches are revived and have a sort of rebirth. But most churches go through a normal aging process and eventually pass away.
What's the solution? It's to give birth to baby churches which can in turn reproduce other churches so that there is continual regeneration of the body of Christ. Does it take time, energy and money to birth churches? Of course it does, just as it takes to raise children. But the joys of reproducing are worth it!
Dear Lord, thank you for the joys of church reproduction. Help me remember to invest resources to multiply, so that I can experience the joy of many generations of churches. Amen. 
Dynamic Church Planting International (DCPI) "Equips Leaders to Plant 5 Million Churches Worldwide." Learn more