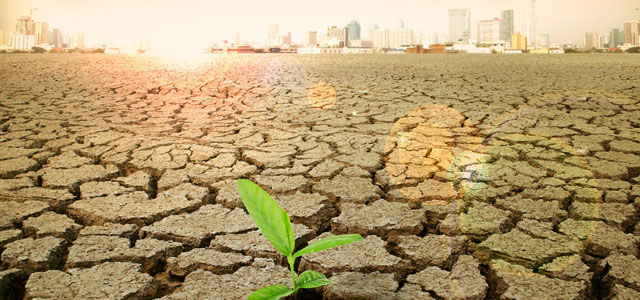 The company of the prophets said to Elisha, "Look, the place where we meet with you is too small for us. Let us go to the Jordan, where each of us can get a pole; and let us build a place there for us to live." ~ II Kings 6:1, 2
READING: II Kings 6:1-7
My vision of planting 1,000 churches in my native Middle Eastern country had a humble start. My first church plant had three attendees, no chairs and a budget of twenty rupees. It was hardly enough money for a handful of vegetables and some bread!
Through these initial days of uncertainty God significantly grew our small church in numbers, and since then, by God's grace, we have seen tremendous growth, baptizing over 1,500 new believers last year alone! However, it has often been the case that the body of believers has grown much faster than its resources. Such was the story of our first church plant where the growing numbers still had to deal with no building, no chairs and little or no money.
I have been greatly encouraged by the imagery of the iron axe head rising to the surface, which illustrates how God can raise up the tools needed to build and provide for his Church.
In our experience of planting churches, oftentimes a lack of money and other resources has threatened to become a limitation for growth. The story recorded in II Kings 6:1 – 7 has been a constant reminder that the restrictions of our circumstances are no equal to the supernatural power of our God.
Dear Heavenly Father, Your love and Your provision for the Church has been seen through all generations. When we go through times of distress, help us to call on You, knowing that, like that axe that floated, You will raise up everything we need in ways that give You glory. Amen. 
Dynamic Church Planting International (DCPI) "Equips Leaders to Plant 5 Million Churches Worldwide." Learn more