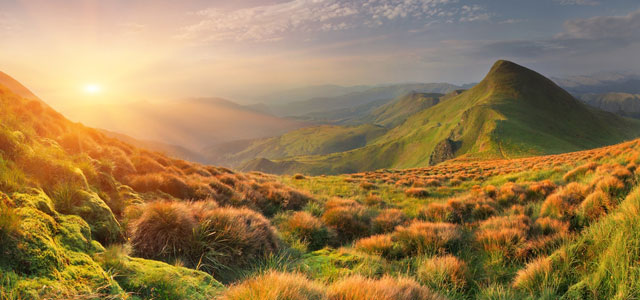 And I am sure of this, that he who began a good work in you will bring it to completion at the day of Jesus Christ. ~ Philippians 1:6 (ESV)
READING: John 10:27-29
Paul was a great encourager. Even while awaiting possible execution in Rome, he encouraged his new churches. And one of Paul's favorite ways to encourage was to point people to the greatness and wisdom and kindness of God. That's what he did in his letter to the Philippians. The key verse for today lays out three wonderful truths. First, the good work of salvation starts with God. And then, from yesterday, the good work of salvation always bears fruit.
And for today: God finishes what He starts. Imagine how wonderful this promise would have been to those new Christians: "he who began a good work in you will bring it to completion!"
God will do that. Yes, you cooperate, you obey, you pursue holiness. But it's not ultimately in your hands, it's in His hands – the hands that have the nail-scars in them.
It's not based on your faithfulness, but on His. Not your power, but His. "[He] will sustain you to the end, guiltless in the day of our Lord Jesus Christ. God is faithful, by whom you were called into the fellowship of his Son, Jesus Christ our Lord" (I Cor. 1:8, 9).
Those who know Christ enjoy a living hope that is "kept in heaven for you, who by God's power are being guarded through faith for a salvation ready to be revealed in the last time" (I Pet. 1:3 – 5).
To equip and encourage people with the promises of a God this great is such a privilege!
Lord, Thank You for encouraging me, so I can encourage others. Let me point them to You today. Amen. 
Dynamic Church Planting International (DCPI) "Equips Leaders to Plant 5 Million Churches Worldwide." Learn more