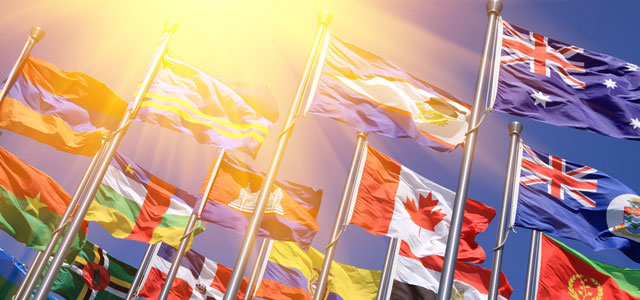 And they sang a new song, saying, "Worthy are you to take the scroll and to open its seals, for you were slain, and by your blood you ransomed people for God from every tribe and language and people and nation." ~ Revelation 5:9
READING: Revelation 5:1-14
One Easter Sunday morning our worship service began with greetings and Scripture readings in five languages. As we sang about Christ's Resurrection, pictures of precious people from around the world, from Africa to Asia to Latin America, scrolled across the screen.
I preached from Revelation 5, maybe an unusual text for Easter Sunday. But it is John's vision of a great celebration in heaven. The four living creatures, twenty-four elders, and a numberless throng of angels all worship the Resurrected Lamb!
Their thunderous cries of "WORTHY, WORTHY IS THE LAMB WHO WAS SLAIN," unveil a preview of church planting's reward. "You ransomed people for God from every tribe and language and people and nation."
Church planter, wherever you are, the Lamb has ransomed people by His blood. One day your tears and toil and trials will be transformed into a vast chorus of people from every ethnicity, nationality, and mother tongue.
Imagine when we'll all be together before the throne, singing in the greatest choir ever known, to the Only Worthy One, the One we love the most. Imagine the faces of those who came to faith because of your new churches. Faces of every race and color, radiant in reflected glory, exalting the One you served to bring them there. Worthy is the Lamb, we'll all sing together.
Don't give up! The Lamb is worthy. His blood has bought a people for God, and He's using you to reach them.
Worthy Lord, Guide me, use me and lead me to that day when all your ransomed children will be home. Amen. 
Dynamic Church Planting International (DCPI) "Equips Leaders to Plant 5 Million Churches Worldwide." Learn more