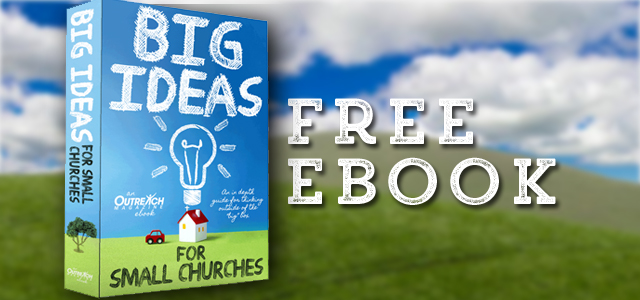 Free eBook
Planter, your new church might start small, but you have unique opportunities to reach people in brand new ways.
From Outreach Magazine: "Small is the new big. Equip your small church to do great works. It's true, small churches face a unique set of problems, but they also have an incredible opportunity to reach people the way no other church can. Discover new perspectives, and brainstorm great new ideas to empower your small important church."
Resource provided by Outreach Magazine
Download Instructions: To download this resource, fill out the form on the website to receive your digital copy.