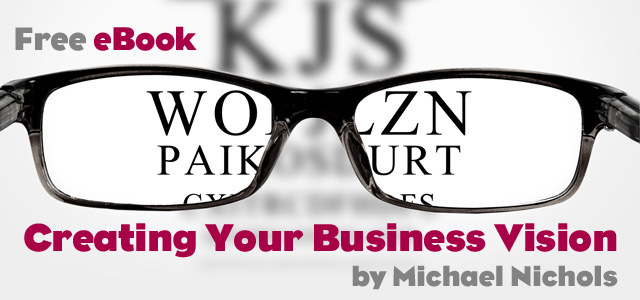 Download and share this eBook with your leadership team.
From Michael Nichols: "I developed a Business Vision tool to help me think through and write out my vision. My experience creating a life plan and a business vision, regularly reviewing them and updating them, has been transformational. These documents have kept me on track as my family, friends, career and other interests have grown. My life and work are fast moving. And when work gets hectic, my business vision and plans get me back on the path to my envisioned destination."
Resource provided by MichaelNichols.org
Download Instructions: To download this resource, click "Get Your Free eBook Now" and sign up for Michael Nichol's email list.