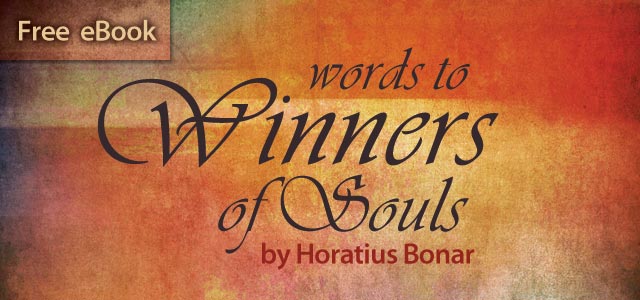 Download and share this eBook with your leadership team, Words to Winners of Souls by Horatius Bonar.
From the eBook: "The lukewarm ministry of one who is theoretically orthodox is often more extensively and fatally ruinous to souls than that of one grossly inconsistent or flagrantly heretical. "What man on earth is so pernicious a drone as an idle minister?" said Cecil. And Fletcher remarked well that "lukewarm pastors made careless Christians." Can the multiplication of such ministers, to whatever amount, be counted a blessing to a people?"
Resource provided by Verge Network
Download Instructions: To download this resource, follow the directions listed on the Verge Network download site.