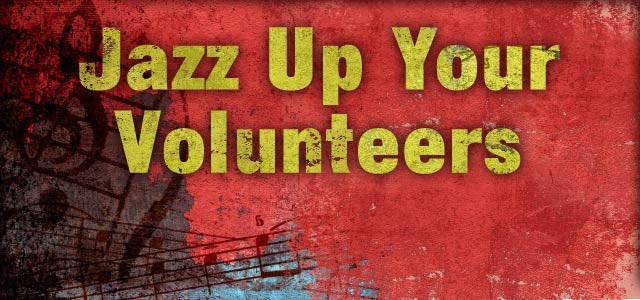 Recently, I wrote a post about recruiting volunteers when you are in a pinch. Getting the volunteers is one step, keeping them around is an entirely different one. To keep your team around for the long haul, you need to gain their commitment. I used to struggle with this because I felt guilty about asking them for more than just their time. A commitment felt like asking them to promise that they would never let me down.
A commitment is simply a promise to follow your lead. Unfortunately, you and I don't always make it simple. You want your volunteers to stick around, so you guilt them, trick them or even bribe them. Some of these solutions work; however, they are not healthy and will come to haunt you. To gain a greater commitment from volunteers, make sure you:
1. Draw them into the vision. Without vision, they have no destination. Casting vision is one of the most important things a leader can do. It explains the purpose and value of your ministry. Communicate it clearly and challenge them to memorize it. When your team buys into the vision, they'll want to return the investment.
2. Have high, but achievable, expectations. If you make the commitment too lucid, then people will take it for granted. If you make it too challenging, people will be overwhelmed. Challenge people to grow with high expectations; however, make the steps clear so that people can see how to achieve them. By challenging your team to grow in their role, people will see the fruit of their labor.
3. Invest in them professionally. Provide opportunities for your volunteers to grow as youth ministers. Take them to conferences, give them books and resources that will help them grow. If they feel like an employee instead of a volunteer, they'll see that you take them seriously.
4. Get to know them personally. Learn about their families and what they enjoy. Create time in your schedule to meet and share life with them. Make sure you also share a little bit about yourself. If they see that you care and are authentic, they'll show you loyalty in return.
5. Celebrate their commitment. Their sacrifice is huge. There is nothing leveraging them to be there other than the fact that they feel called to serve. When it gets rough and they stick it out, make sure you thank them. Throw a party at the end of each year. Show them that you appreciate their efforts by rewarding them for making the commitment.
Build a greater commitment from your volunteers and you'll see your ministry pick up momentum. The more people that get behind your vision and commit to following you, the greater the impact you will have on the teenagers and families in the community. Build a greater commitment and build a greater ministry.
How do you cultivate a culture of commitment from your volunteers?