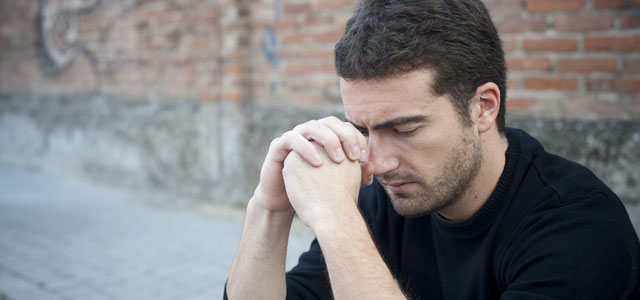 Are You the one who is to was to come, or should we expect someone else? ~ Luke 7:19
READING: Luke 7: 18-23
If anyone should have known who he was, with absolute confidence, it would have been John the Baptist. How many people do you know whose father was visited by the Angel Gabriel? Gabriel pinpointed John's identity as the one great forerunner before the Messiah (Isa. 40:3; Mal. 4:5, 6). John grew up knowing precisely what he had been born to do. When the Pharisees questioned John about his credentials, John responded with confidence. He did his job well. He preached courageously, he baptized the repentant, and, one momentous day, he pointed at Jesus and identified Him as the Lamb of God who takes away the sin of the world.
With that as backdrop, I find it curiously comforting that near the end of his life, John began second-guessing himself. Make no mistake, when he relayed his question to Jesus asking who He was, it was motivated by John's last minute worry that he himself might have accidentally missed the boat.
But John handled his self-doubts in the best way possible: He asked Jesus. Jesus graciously answered him in a way that reassured him and restored his peace of mind. Jesus didn't scold John. Instead He offered John a blessing.
On those days when you question everything you thought you knew about who God has called you to be, when the very idea that God called you to plant churches seems most ridiculous, don't be afraid to take your self-doubts to Jesus. He won't berate you. He will understand. And He will comfort and encourage your heart, just like He comforted John.
Dear Lord, You who call every star by name, thank You for welcoming me even on those days I doubt myself. Please give me renewed clarity to serve You with confidence. Amen.
Dynamic Church Planting International (DCPI) "Equips Leaders to Plant 5 Million Churches Worldwide." Learn more