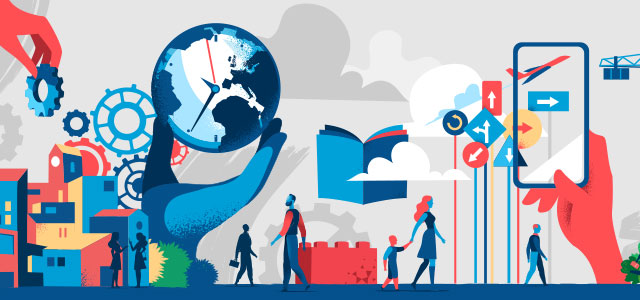 Leaders always attempt to anticipate what is going to change, so they can prepare for those changes in their organizations. Even change 10 years from now.
Great church leaders are like sailors who are reading the breezes and adjusting the sails to catch the winds of change. While we worry about the latest social media trend or where music in the church is headed or if it's possible to train robots to do pastoral care, we also need to invest in what we know will remain true and build our ministries, systems and approaches around that.
What Will Still Be True 10 Years From Now
Parents Will Still Worry About Kids
Investing in a thriving ministry to families is one of the smartest things any local church can do. There is always a new wave of young parents trying to figure out how to deal with sleep deprivation and raising kids and every year there are parents who are dealing with their first-year high schooler. These anxieties aren't going anywhere! What can your church do to help build a ministry to families that will attract and impact them for years to come?
The Next Generation Will Matter More
10 years ago there was a lot of conversation about reaching the Gen-X generation … today we're all worked up about reaching the millennials … in 10 years' time we will be worrying about reaching the next generation. This is a good thing. The church is just one generation away from being totally obsolete. We need to be perpetually looking to the people coming after us and build our churches for them, not us. If we don't, our churches will literally start dying off.
Marriages Will Be Struggling
Being married is tough. The broader culture doesn't reinforce healthy relationships. People will continue to struggle with what it means to have a healthy and growing marriage. An innumerable amount of hours will be spent talking about how marriages are going off the tracks. What is a systematic response to helping people not just survive their marriages but thrive in them?