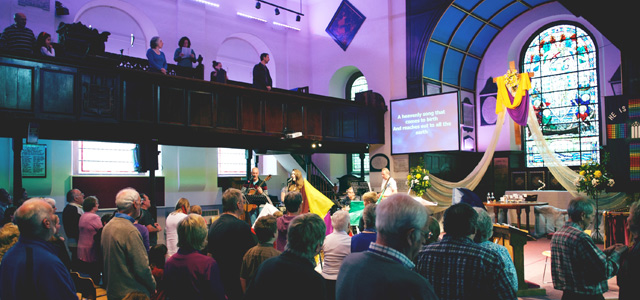 You can also energize and equip the church to share your Easter services with their own social media platforms. That's often more effective way to prepare for Easter than what the church does. 
We used to do a "Vision Casting/Launch Celebration" to prepare for Easter. Sometime a couple of months before Easter we fed people, gathered all our leaders, and cast vision around Easter. This may have been overkill, but I don't think so. It seemed to get people motivated.
(If you are a smaller church without staff to do this or simply don't know how, find a volunteer in the church who can help with this.) 
3. Recruit and prepare volunteers.
Easter is a time you can onboard new volunteers unlike any other time of year. I always wanted more greeters, more parking lot volunteers, etc. on Easter weekend. Equally important is that you provide training for all those who will encounter guests – from the parking lot, to the worship center doors, and to the children's areas. The impression you make could even have eternal rewards. Strive to make it a good one for every visitor. 
4. Plan your services.
I personally like for our services to resemble our weekly services as much as possible. This way people know what to expect if they choose to come back. Save the Easter musicals or specials for another weekend. Try to plan songs and service elements with which people may be more likely to be familiar. If it is something that may be different to people – especially those unfamiliar with the church, take a minute to explain what you are about to do. This will make visitors feel less uncomfortable. 
I also want to preach a simple sermon. Don't try to impress people with an Easter message. Tell the story of a risen Christ. It's timeless and it's the Gospel.