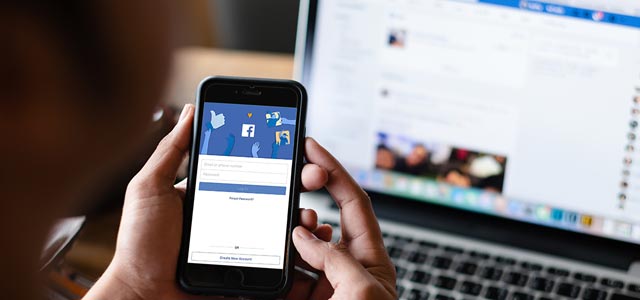 Last year it became apparent that God was calling my wife and I to a new adventure. We were being asked to start a new church in Mesquite Nv. This was not my first church plant, I have done 2 others, but it was the first one I was planning that I really didn't have connections in the community. So I had to learn how to do something new. I had to learn how to do Facebook church planting and growth. Facebook is the modern-day watering hole. Just as Paul hung out at Philippi at the riverside where the women went to pray (Acts 16:11-15), Facebook is today the place where people hang out. Instead of talking about the community at the local diner, people now communicate via Facebook.
So I decided that I was going to use Facebook to start a church. What follows is the steps that I have taken to date, that has allowed us to start with a vision and end up with a small core group of believers ready to move out of our home and into our first building. I hope it will help you in your endeavors to start or grow your church using Facebook.
Using Facebook Church Planting
There are 2 things you need to do in order to get started using Facebook for a church. You need to create a church Facebook page and you need to have a church website. I am not going to go into all the details of building a church website. I have already written a comprehensive guide on building a church website here.
However, if you are going to use Facebook to build your church, you need to have a website to drive some of the leads generated by Facebook to learn more about your church.
Creating A Facebook Page For Church Planting And Growth
The first thing you need to do is create your church's Facebook page. Go to your profile and click the create button you see up at the top of your Facebook profile.
Once you click on create, you will see a list of options. Click on the "create page" option. You will then start the process of giving Facebook the information it needs to create your page. Follow the directions and begin the process.
Church Facebook Cover Photos
The first thing you need to do after creating your page is to put a cover photo on your page. This is the large banner photo at the top. This image can be your logo, a picture of your church, a picture of families worshiping in your sanctuary. Anything that depicts the mission or values of your church.
Your cover photo needs to be 828 x 315. Here is an example of mine. For a complete list of Facebook image sizes click here.
One thing to note is that your profile picture will cover part of this image at the bottom left-hand corner so do not put anything important there.
Next, you will want to upload a profile picture. This can be an image of a person, a graphic your church uses regularly, or your logo. You want to use something that when people see the tiny thumbnail picture in the post, they recognize it is your church.
Church Facebook Post Examples
The first thing you need to understand is that your Facebook page is part of your ministry to the community. It is not a glorified events calendar or church bulletin. If you are too self-promotional people will pick up on that and shy away from your church. The golden rule of Facebook posts is to post 5 posts designed to minister to your community for every 1 post inviting them to your services or events.
There are different ways you can do that. The next pages discusses them in detail: