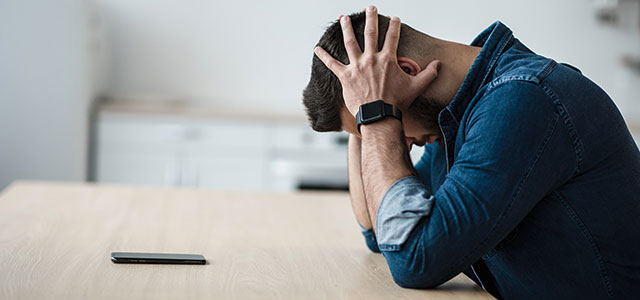 For many in small town America, part of the charm is the quiet, close-knit communities and the permission to be yourself. On the other hand, those same qualities that make small towns great can also create barriers to seeking help. 
In our son's diary, we read of his deep love for his friends, his love of God, and his confidence we would do anything to help him, but he never left room for the idea it could be physiological. He was emphatic that he would not consider anything beyond counseling. He was afraid of becoming a burden. When it got to be more than he could deal with, rather than seek help, he sought an exit. 
As our family and our congregation weathered that storm, we learned a great deal. First, we watched how unprepared the community of faith was to support us or to process our loss. Some people stopped attending our church because they could not accept that the pastor's family could suffer like this. 
As we began to emerge from the pain, others opened up to us about their struggles and we discovered many were hurting on the same level as our son. Eventually, we became a resource for hurting people and families who lost loved ones to suicide or children to any tragedy. 
The stigma has not been eradicated in our small town, but the conversation about mental health is becoming more normative, and the resources are growing. 
My greatest regret is I didn't know how to start the conversation about mental health before tragedy hit. Now we talk frequently about the importance of getting help, especially medical help, because your brain, like every other organ, sometimes isn't well. 
Let me encourage you to speak openly and often about the importance of mental health both in terms of counseling and in medical and physiological terms. Consider creating a counseling fund for those who lack insurance that covers mental health care. Assure your people that seeking help is not weak or lacking faith, but good common sense.  
Start a conversation about mental health. You have no idea who you might help.
Be empowered for what God is doing now and all he's calling you to next at the 2021 Multiply Vineyard Summit online February 4 & 5. Learn more at 
https://mvsummit.org
. 
This article originally appeared here, and is used by permission.