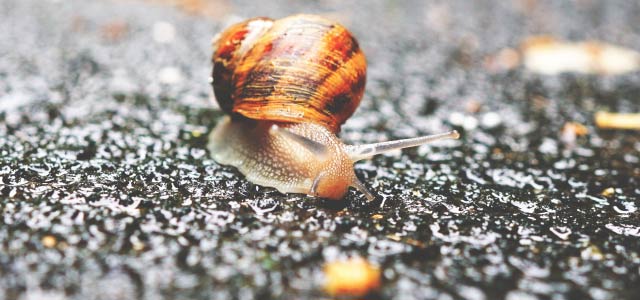 I host the unSeminary podcast. Recently I spoke with Christa Hesselink, founder of the organization SoulPlay. SoulPlay offers creative experiences, curated resources, and personal support to help individuals and groups dig deeper, listen well, and journey towards loving themselves, others, God, and our world, well. The last twelve months have been incredibly demanding for church leaders and more than ever we are learning that we can't ignore what's going on in our inner lives. In fact the busier we are, the quieter we need to become because success isn't found in achieving and doing. Christa Hesselink shared how slowing down and re-centering ourselves on God helps us to love well in our ministries and lives.
Helping Leaders Slow Down
Pay attention to your inner life.
From her own experience in ministry and taking a sabbatical, Christa knew that people needed to learn to slow down and ground themselves in God. But since the pandemic, church and ministry leaders are also learning just how much is inside them that they can no longer ignore. Slowing down can bring up a lot of insecurities, and leaders are sometimes afraid of feeling vulnerable and facing the problems they encounter in their work and life. It's much easier to achieve and do, but these aren't true measures of success. Rather our primary work needs to be slowing down and centering ourselves in God. Only from that standpoint can we observe the habits of our thinking and emotional terrain which need renewal.
Show, don't tell.
Since the start of the pandemic, 20% of those who previously identified themselves as regular church attenders never returned in any way (online or in-person) to church. People are longing for a format that transforms and want an experience with their life in God rather than simply mental instruction. 70% of the population filters the world through their senses so we need to think about experiences that show how to believe, not just what to believe. SoulPlay specializes in offering creative experiences to connect people to God. Think about how you can incorporate experiences like these at your church.
More than thoughts and emotions.
Leaders struggle with slowing down because they don't know how much they need it. Western Protestant faith tends to be left-brained in nature, influencing people to wrongly believe that just acquiring more knowledge will make us more like Jesus. We can be so disconnected from more right-brained activities, like worship or listening prayer, that we don't know how to quiet ourselves and work on the inner landscape of our lives. Spiritual formation takes a look at what is the soul and what is the connection between the mind, heart, and body.
Direct your attention to God.
As we do the inner work needed in our lives, there is not a cookie cutter plan that works for every person. However, curiosity and courage are required to move ahead into new spaces no matter who we are. Christa offers spiritual direction and coaching in which she does a lot of listening to her clients, helping them to direct their own attention to God. SoulPlay is like an outfitter for the spiritual life, offering retreats and workshops as a way to introduce people to slowing down and giving them the opportunity to turn inward.
Personal Pandemic Evaluation.
Christa Hesselink has given us a free tool to help in slowing down and paying attention to our inner lives during this season. It is a set of questions called the Personal Pandemic Evaluation and provides a list of questions to use alone or with your family or staff. Through a time of reflection this tool will help you process the last twelve months as well as its losses and gains, how they are connected, and what you're looking forward to in the future.
Christa Hesselink works with clients all over North America and you can learn more about SoulPlay and connect with Christa at www.soulplay.ca.
This interview with Christina Hesselink originally appeared here, and is used by permission.