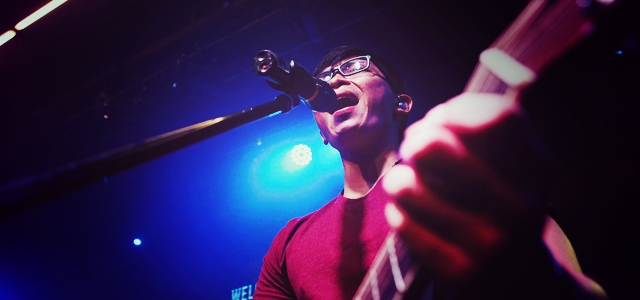 5. At some point in the first six months, I'd invite any interested musicians over to my house for a meal. I'd lay out a vision of what kind of team we're seeking to build, and then we'd probably jam and spend some time worshiping the Lord in song.
6. In that meeting (and there might be more than one), I'd want to establish a culture of biblical values, including humility, encouragement, servanthood and excellence, all in the context of wanting to live a life worthy of the Gospel. I'd stress that anyone who is front of the church on a regular basis needs more than a musical gift as a reason to be there. I'd also try to encourage every one I could in any way I could without making it sound like they were going to be playing on the team next Sunday.
7. While the church is small, I'd be willing to sacrifice a degree of musical excellence. What I wouldn't be willing to sacrifice is the pursuit of humility as a group.
8. If I was a pastor planting a church with an inexperienced worship leader, I'd mention all these things, but play a more pronounced role in song selection and what was said between songs, hoping to train my worship leader in the process. I'd also give a message or two to unpack the part congregational singing plays in the broader category of biblical worship. Probably use a passage like Col. 3:16-17 or Ps. 150.
These are some of the things I did or wish I had done when I helped plant a church in 1991. I'm sure there's plenty I've forgotten. What's your experience?