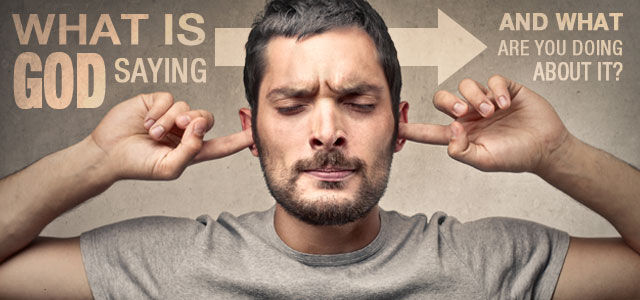 Here's the common struggle we've noticed (and experienced ourselves): It's really easy to be vague when talking about our response to God's word to us.
For example, we may realize that God is telling us that he is trustworthy, and is calling us to trust him more. It's easy to respond to this by saying, "My plan is to trust God more this week."
But this plan is too vague to be helpful. Obviously if we could simply trust God more by trying, we'd be all-stars at trusting him! But, as anyone who has tried this knows, you can't trust God more by trying to trust God more. Plus how would we know if we actually did trust him more? There's no way of measuring this, so there's no way to be accountable to it.
We need to ask a further question: How will you trust God more? What action can you take that would open your life to God's grace so you could grow in your ability to trust him? What kinds of actual activities can we do that will enable trust? Being as specific and concrete as possible is really important, so we can be accountable to whether or not we actually did what we said we were going to do.
So using our current example of wanting to trust God more, here are a few plans that would actually be measurable ways of responding to God that allow us to be accountable:
1. "I'm going to spend 10 minutes per day meditating on and memorizing Psalm 23."
2. "I'm going to start a thankful journal and write down 10 things per day that I am thankful for as a way of celebrating and remembering all that God has done."
3. "I'm going to use a simple prayer exercise every morning and evening to place the people I care about in God's hands instead of worrying about them."
4. "I'm going to memorize Philippians 4:4-9 as a way of renewing my mind in God's word about worry and trust."