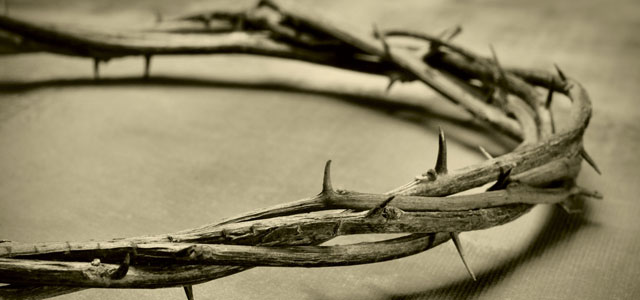 If you confess with your mouth, "Jesus is Lord," and believe in your heart that God raised him from the dead, you will be saved. ~ Romans 10:9
READING: Romans 10:5-13
Faith in faith does not save us. Faith in God does not save us. What Christians believe is very specific. There is a lot of generic and even Godward faith all around us but the Bible is clear: If we confess with our mouths that Jesus is Lord and believe in our hearts that God raised him from the dead, we will be saved.
General graduation prayers abound. There are an abundance of godly sermons preached on Sundays. Weekdays are filled with spirituality. But we preach Christ and him crucified because we are not ashamed of the Gospel for it is the power of God for salvation for all who believe. We believe that if we lift up Jesus, he will draw men, women and children unto himself.
But for many, Jesus is a stumbling block, or at least he makes things inconvenient or socially awkward. In some situations, saying the name "Jesus" is politically unhelpful or at least conversation ending. There is something to be said about being wise and relationally savvy.
The reality is that God has given us the glorious knowledge of God in the face of Christ, and unless we lift him up and make him known, God the Father and his love will remain unknown and obscured. Jesus is the way, the truth and the life. No one comes to the Father but by him.
Preachers, if you must preach, preach Christ.
Jesus, You humbled yourself and became a servant. You submitted to death, even death on a cross. Therefore, God has exalted you above all else, and I do, too. Amen.
Dynamic Church Planting International (DCPI) "Equips Leaders to Plant 5 Million Churches Worldwide." Learn more