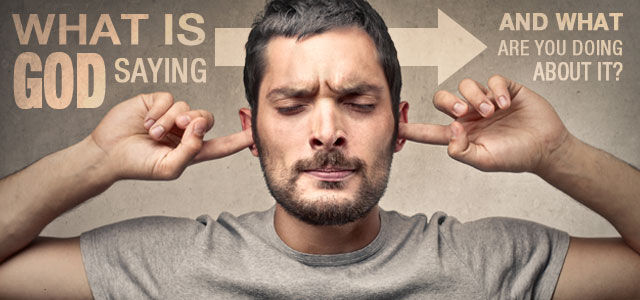 Here are a few more common "vague" plans and a concrete alternative:
Instead of saying, "I want to pray for my neighborhood more … " try something like, "I'm going to prayer walk my neighborhood three times this week, asking God what it would look like if his kingdom came here, and pray for that by neighborhood."
Instead of saying, "I need to spend more time with God … " try something like, "I'm going to set my alarm for 6:30 a.m. this week and spend 30 minutes every morning in prayer and worship."
Instead of saying, "I need to bring more challenge to those I'm discipling … " try something like, "I'm going to read through the Gospel of Mark this week and look for examples of Jesus bringing challenge to his disciples." Or, "I'm going to call my old basketball coach and ask him about bringing challenge, because I remember he was really good at it."
Even though these example plans seem somewhat mundane, this is actually what revolutionizes and transforms our lives, because when we hear God's word and respond to it in faith, we open our lives to his grace, and God does in us and through us what we could never do for ourselves. It's his power at work in us that transforms us. Our actions are merely the way that we open the door to him.
One final note: Responding in action to what God has said is never done in order to earn something from God. We are simply responding to His Word to us. We are already adopted and chosen, our obedience is simply a response to his grace, not a prerequisite of it. As Dallas Willard has said, "Grace is not opposed to effort, but to earning. Earning is an attitude. Effort is simply action." And, according to Jesus, we need to take action if we're going to have this new life take root in us.
As we do this, we are transformed. We build our lives "on the rock." We find ourselves growing in the character and competency of Jesus. All through the simple process of hearing what God is saying and responding in faith with concrete action. Hearing and doing. Simple. We do the things that we can do. God does what only he can do.