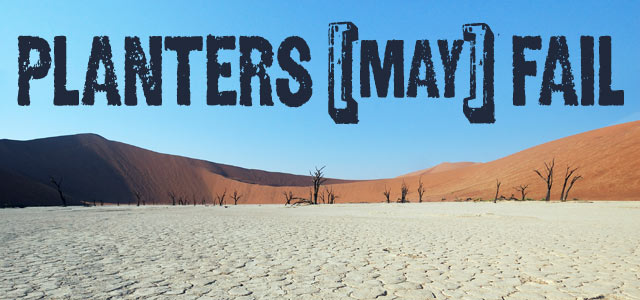 The church in America has been on the decline for quite some time, and a new church planting movement is seeking to be the solution. There are some statistics showing they may be succeeding, but I fear they lack the main ingredient to make it last. As a "church planter" and person passionate about Jesus and his Kingdom, I would like to express my concerns as well as offer an alternative route.
Church planting has become a craze over the past decade or so in the American Church, and I believe for good reasons. The American Church has a problem, a serious problem. How bad is it?
A study done in 2007 showed that 4,000 churches close on a yearly basis; only 50 percent of all churches see at least one person come to faith over a year; 85 percent of all churches are stagnant or dying; and 1,500 pastors a month are newly unemployed (1). This is a real problem and church planting has sought to be a real solution.
How successful has it been? In 2010, more churches were started (approximately 4,000) than were closed (approximately 3,500) (2). However, the church is still falling behind as the life expectancy rate for these new churches is only 70 percent. Many of these new church plants rely heavily on marketing, good PR through service projects, and being the cool new relevant church.
The overwhelming majority of people these church plants attract are active and nonactive Christians. This is a positive thing, as many older churches are not inviting to younger generations. I am not sure many of the twenty- or thirty-somethings they attract would stay active in a local church if it were not for these churches.
My fear, however, is their lack of focus on discipleship. I have spent a lot of time visiting and talking with church planters and their churches, I have interviewed several church planting networks, and read even more books on church planting. Very few of them ever speak of discipleship.
One church planter told me that he didn't know what discipleship was and had come to the belief that we don't disciple people, Jesus does. He explained that it was our responsibility to plant the church, offer people ways to serve, and allow Jesus to disciple them in the process. This leads me to fearfully wonder if our solution of planting more churches to reverse the decline is only a last hoorah before the bottom falls out.