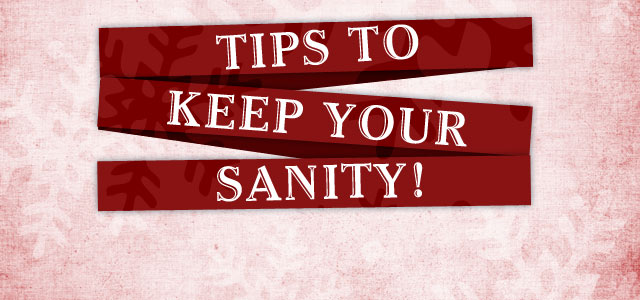 We have great intentions going into the holidays. We romanticize time with family and truly believe those things that bother us at other times during the year aren't going to bother us as much because it is Thanksgiving or Christmas.
The definition of insanity is doing the same thing over and over again expecting different results. For many of us, we are surprised every single year that our family visit wasn't as fulfilling as we thought it would be.
Holidays used to be really hard on our marriage. Some of our biggest arguments would come on our way to or on our way home from Thanksgiving or Christmas with family.
Unmet expectations. Unspoken expectations. Little patience. Harsh tones of voices. Short fuses. Those are some phrases that described us as we spent holidays with extended family.
When our marriage imploded and we began to address some of our own dysfunction, we came up with a few things that have helped us not just survive time with extended family, but truly enjoy it.
As you prepare to spend some time with people that you love but may be EGR (extra grace required) people, consider these sanity saving suggestions:
1. Give up your need to fix your (or your spouse's) family.
I think all of us have this unspoken belief that we are the only normal ones in our family. Everyone else in our family is broken and we can fix them. We can fix how they parent their kids. We can fix how they spend their money. We can fix their marriage problems. We can fix their singleness and dating problems. We can fix them.
The truth is you can't, and it isn't your job to fix your family. It's your job to love your family. Everyone will have a better holiday season and you will keep your sanity if you love your family and don't try to fix them.