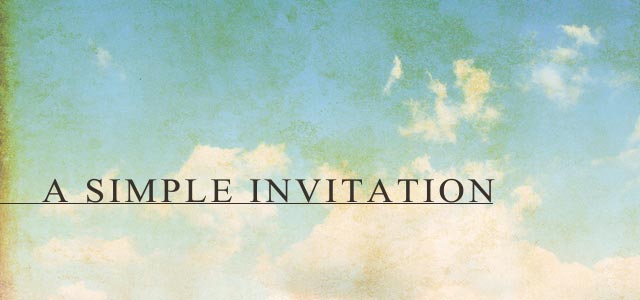 As beings created in the image of God, we need to be in relationship with others. We reflect God, who is Trinitarian, with the Father, Son and Holy Spirit in perfect fellowship with one another. This necessitates our innate need for community.
The personal invitation is an effective way to break down any real or perceived barriers one might have to walking into a new church building or being willing to engage in a new circle of people. Knowing whose image each of us bear, we cannot afford to underestimate the power of a personal invitation.
True Fellowship Is Countercultural
In our world, people are more connected than any previous generation, yet lonelier than ever before. Social media may allow us to keep up with other people, but invitations to join communities or relational circles are the only way for people to truly connect with others.
We cannot mistake information for intimacy. We cannot mistake communication for community. Virtual relationships are not complete. To put it another way, fellowship is not truly experienced apart from actual relationships in physical time and space.
Unfortunately, Western culture is inherently individualistic. We honor the person who goes their own way and values self-reliance. This pattern has resulted in an individualistic spirituality that has fragmented the church and erected barriers for people connecting in churches.
Far too often, individualism not only becomes the silent killer of community within the body of Christ, but also the hindrance to seeing growth in our churches.
Fellowship Begins With an Invitation
This begs the question: How can people be added to the local church (which involves conversation and covenant) unless they experience fellowship and community with that church? And how can they experience fellowship and community in a local church unless someone invites them? If many of our unchurched friends are ready for an invitation to church, what are we waiting on?
In his book Evangelism in the Early Church, historian Michael Green argued that evangelism was the prerogative and duty of every church member. Green argues that "Christianity was supremely a lay movement, spread by informal missionaries … the spontaneous outreach of the total Christian community gave immense impetus to the movement from the very outset."
In our (and similar) cultural contexts, that spontaneous outreach often involves engaging people in community, leading to gospel engagement.
The experience of true gospel community, true fellowship, is a powerful thing. Remember, simply introducing people into the relational network of a local church community can be an important aspect of their journey to the faith.