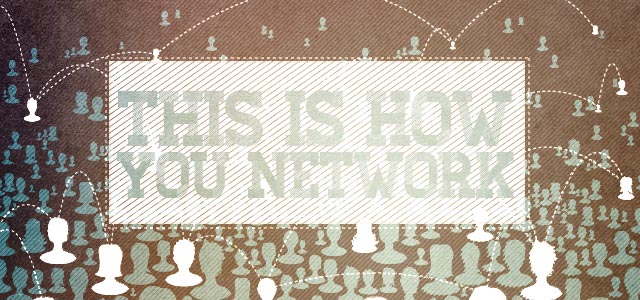 Networking is an essential part of life and business in today's world. It's no wonder that there continues to be a rise in the number of networking events designed specifically for connecting people with peers and thought leaders. Unfortunately, many attend these events and miss out on opportunities right in front of them to strengthen and extend their respective networks.
Here are five simple tips that may help you become a better networker at events:
1. Go to the event prepared. 
Everyone's time is valuable (including yours!) so be sure to create a quick checklist of things you might need for your next networking event (e.g., business cards, small talk ideas, review of attendees list when available, etc.). When possible, it's a good idea to see if you could identify a couple of people you'd really like to connect with at the event (in addition to people you'll spontaneously meet).
2. Keep it human and use the name of the person you're speaking with during the conversation. 
I'm horrible with names. Are you? After years of being frustrated at not remembering names, I learned that using a person's name during an initial conversation really helps with memory. This means that you have to pay attention when they introduce themselves to you, especially if their name badge is turned around. Verbalizing a person's name in conversation will greatly increase your ability to connect a name with a face. More importantly, I've found that using a person's name quickly humanizes the conversation instead of it becoming a transactional engagement. Never forget that networking is more about building relationships than it is about moving your career forward. No one likes to be "leveraged" for career advancement so keep the engagement human (please).
3. Ask for their contact information (when appropriate).
If you feel that a conversation is going well, ask for the person's contact information. If they don't have a card with them, take a few seconds and type in their name and email information into your phone. Also, make a little note as to what you talked about with them and why you think it would be good to follow up with them.