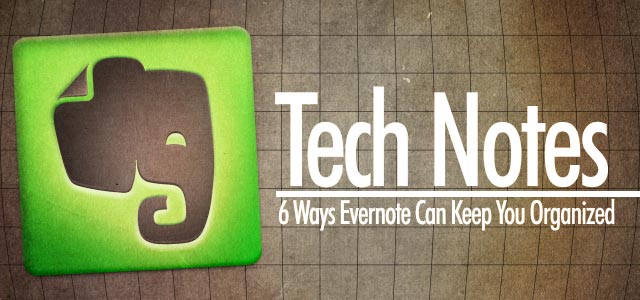 I have confessed my love and reliance on Evernote in the past. I've used it for years now and really would be lost without it … at least everything I have would be lost without it. A lot of people look at Evernote and use only a small portion of it or see it as just too much for their needs. The truth is, it can be as in depth and carry as big of a load as you'll let it, but it can also be a lightweight, quick note-taker.
Here are six ways I use Evernote on a regular basis:
1. Capture Blog Thoughts
When I get a blog idea or thought, I usually capture it in the Drafts app on my iPhone or iPad (this post started that way). From there, I can export it to a folder in Evernote called "Blog." Ninety-nine percent of my blog ideas start with this folder. When the idea is imported from Drafts into Evernote, it gets the title of "Blog Idea."
Once I've completed the idea and written the post, the title of the note gets changed to the title of the particular blog entry. Once I post it, I add "Posted" to the top line of the article so I'll know that the particular entry is complete. All blogs entries stay here … forever!
2. Back Up Important Documents
I do a lot of creating system documents and other things for our church. All of those files go into Evernote to back up. Sure, I back up my computer regularly, but I also back it up to Evernote. I've also found this helpful not just in case of loss but so it's always with me. I can open up documents and projects that I've drug into Evernote from anywhere I go.
3. Travel Notebook
Evernote is a go anywhere app. With the premium version, I can even read and edit notes offline. This makes it great for travel. As I'm booking travel, I put all receipts and paperwork into my travel notebook.
Later, when I need to remember the address for the hotel, I can click on it or copy and paste it into the maps app on my phone. This has saved me multiple times on getting confirmation numbers! Once the trip is over, I slide needed receipts into a receipts notebook and delete what I don't need.