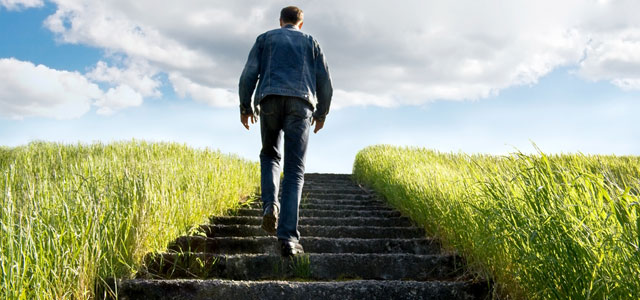 Before I formed you in the womb I knew (chose) you, before you were born I set you apart; I appointed you as a prophet to the nations. ~ Jeremiah 1:4, 5
READING: Philippians 2:5-11
God sets a single exclusive purpose for each of us. For Moses it was to liberate the Hebrews; for Joshua it was conquest of the land; for David, to establish His Throne; forerunning was John's purpose; and exposing the mysteries of the Church was Paul's.
Asaph testified regarding David, "He chose David his servant and took him from the sheep pens; from tending the sheep he brought him to be the shepherd of his people Jacob, of Israel his inheritance" (Psalm 78:70). Ananias heard God saying this about Paul: "This man is my chosen instrument to carry my name before the Gentiles and their kings and before the people of Israel"(Acts 9:15).
The simple message illustrated by these examples is this: God chooses an exclusive design for His servants even in their mother's womb and wires them in such a way that they would become fruitful instruments of God as He intends.
Though the ultimate purpose of God cannot be thwarted, yet we have freedom to resist God's purpose for our lives. Some overturn their purpose like Demas who turned from God to the world (II Tim. 4:10). Others, like Jonah, have not departed from God yet disobey His direction ( Jonah 1:10). Some are like David, scouting in places for their lust (II Sam. 11:2). Very few can stand along with Paul declaring their faithfulness toward God's purpose in their living (II Tim. 4:7).
Yielding to God's purpose demands a consistent close walk with God, and trustworthy mentors.
Lord, Keep me at the center of your purpose. I am fragile and easily yield to the patterns of this world. Give me a submissive spirit to listen and do as my mentors direct. Amen.
Dynamic Church Planting International (DCPI) "Equips Leaders to Plant 5 Million Churches Worldwide." Learn more