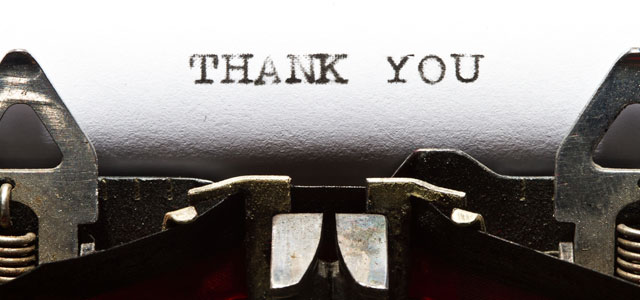 . . . give thanks in all circumstances, for this is God's will for you in Christ Jesus. ~ I Thessalonians 5:18
READING: I Thessalonians 5:16-24
Although I may never have met you, I know God's will for you right now. What is it? God's will is for you to always give thanks, no matter what happens.
If you receive encouragement today, God wants you to give thanks. Likewise, if you receive discouragement, He wants you to give thanks. If you receive a big offering or contribution, God wants you to give thanks. He wants you to thank Him for a small offering as well. Every situation has a bit of blessing within it if we look hard enough: If sick, we can thank God we are alive. If dying, we can thank God we are going to heaven.
The Apostle Paul stated that he found the secret of being content in any situation (Phil. 4:11). How did he do it? He gave thanks to God, no matter what happened.
The opposite of contentment is complaining. Because I tend to keep things to myself, sometimes I have been a "Quiet Complainer." But even though it is not spoken, my discontent is still discontent.
To help combat this, I start my devotions each day by listing things I am grateful for, including the trials I face. The old hymn "Great is Thy Faithfulness" puts it this way: "Blessings all mine with ten thousand beside." My list of blessings recently passed ten thousand.
God's will for you is the same – thanksgiving always. Let's live in an attitude of gratitude and then watch our trials melt in comparison to God's abundant blessings.
Lord Jesus, You have blessed me in so many ways. My spiritual blessings alone are unfathomable. Please help me to maintain a continual attitude of gratitude. Amen.
Dynamic Church Planting International (DCPI) "Equips Leaders to Plant 5 Million Churches Worldwide." Learn more