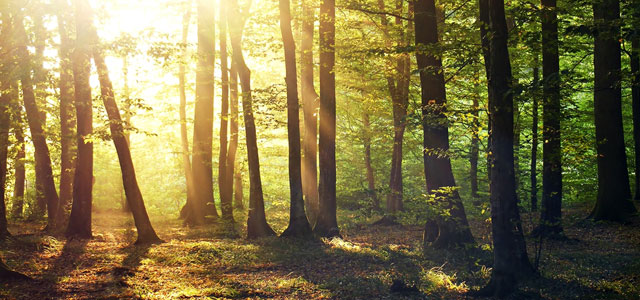 Do not get drunk on wine, which leads to debauchery. Instead, be filled with the Spirit. ~ Ephesians 5:18
READING: John 16:7-14
Do you feel that ministry is too demanding – that you need help? You are right, you do need help. And the most important help you need is God's Holy Spirit filling you every day, empowering you for ministry. Without Him, you are handicapped.
Yet in many church traditions the Holy Spirit hardly receives mention. In the church where I grew up, due to controversies over spiritual gifts, He was almost shunned. These churches forgot God's command to ". . . be filled with the Spirit." This is not just a suggestion, it is a directive.
Ephesians 1:13 and Romans 8:9 are among several verses that indicate that the Holy Spirit enters our life at salvation. However, it is wrong to take His filling for granted. I Thessalonians 5:19 warns us to "quench not the Spirit" (KJV). Too often we quench His work in our lives through sin and disregard. We need regular refilling.
When D.L. Moody, the great evangelist of the nineteenth century, was asked why he said he needed to be filled continually with the Holy Spirit, he replied, "Because I leak!"
All of us leak the Holy Spirit. What is the solution? Jesus instructed, "If ye then, being evil, know how to give good gifts unto your children: how much more shall your heavenly Father give the Holy Spirit to them that ask him" (Luke 11:13 KJV)? Ask for help from the Helper! Take advantage of our great source of ministry power. If you want a powerful ministry, ask regularly for the power of the Holy Spirit.
Dear Lord, I confess my sins [name them] which have quenched your Holy Spirit. By faith I invite You to fill me again with Your Holy Spirit as You commanded me to be filled. Amen.
Dynamic Church Planting International (DCPI) "Equips Leaders to Plant 5 Million Churches Worldwide." Learn more