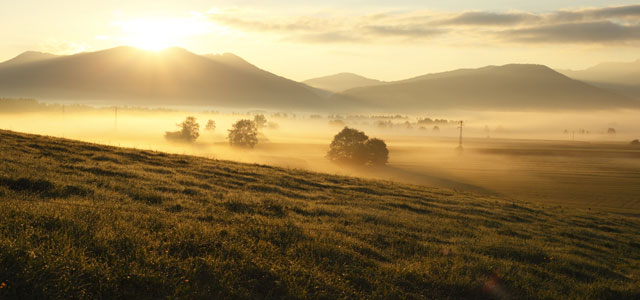 Father, if you are willing, take this cup from me; yet not my will, but yours be done. ~ Luke 22:42
READING: Luke 22:39-46
Jesus took His disciples to Prayer Mountain and then withdrew from them to pray. Luke says it was a usual act of Jesus, an ideal modeling from the Lord for "a habituated prayer retreating." Jesus taught His disciples to pray in order to escape from falling into temptation. It is not merely that we pray but what we pray that determines whether or not we fall.
When Jesus prayed about the Cup, He refers here to His role as the bearer of the sins of the world. Though, as God the Son, He knew His cup could not be removed, yet He prayed this transparent prayer because Jesus the man's agony was beyond His bearing. It was not a lip prayer; rather it was from His soul. As He prayed His sweat fell like blood drops, indicating the intensity of His emotions. Indeed, God the Father heard and responded by extending a special divine comfort.
How often have we cried "take this cup" as the result of intensified pressures and challenges in our journey? Our cup is painful but fashioned by the Sovereign Potter for a noble purpose. Church planters are very close to the architect of the Church (Matt. 16:18). So let us follow our Architect by praying a transparent prayer as He prayed.
Retreating helps us to speak to Him transparently. Things that we struggle with, areas where we struggle to please God, petitions that cannot be voiced when we pray with others, even our secret addictions and weaknesses can be spoken to Him as we retreat. How open are we before Him? To that degree we will be ministered to by God the Father.
Lord, Teach me to speak with no hidings with You. Make me a man of transparent prayer like Jesus. Amen.
Dynamic Church Planting International (DCPI) "Equips Leaders to Plant 5 Million Churches Worldwide." Learn more