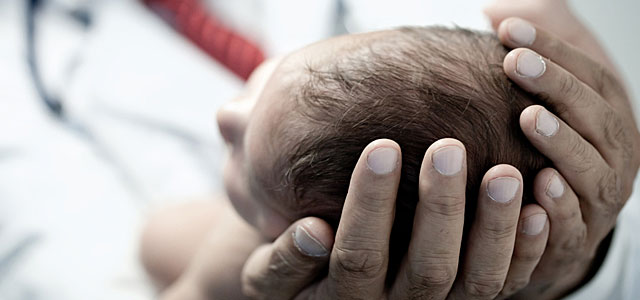 And he awoke and rebuked the wind and said to the sea, "Peace! Be still!" And the wind ceased, and there was a great calm. ~ Mark 4:39 (ESV)
READING: Daniel 3:17, 18
I believe the second reason why the Lord allows his children to go through storms is for us to see God manifest his power (Mark 4:39). God may choose to do a miracle through our circumstance to glorify his name. God turned water into wine, opened the Red Sea, raised people from the dead and multiplied bread and fish to feed multitudes. He can also help us solve our problem. Even if God chooses NOT to answer our prayers, HE IS STILL GOD.
I experienced extremes of joy and sorrow when my son Davi was born during a time I felt closest to the Lord. I was present in the surgery room when my wife Rebecca gave birth. I sang praise songs while my first child was born. Seeing his little face when he came out of his mother was one of the greatest joys I've ever known.
Immediately, however, the obstetrician handed him to the pediatrician in the room. I thought that was the normal procedure and continued praising the Lord! I didn't know that Davi had inhaled amniotic fluid during labor. He went straight to the Prenatal Intensive Care Unit. The doctor told my wife and me that as a result of this unexpected event Davi may have lacked oxygen in his brain. That meant he could have severe physical and cognitive impairments if he survived.
Our family, friends and church family mobilized to pray for Davi. Long story short, our son is perfectly healthy today. The Lord allowed us to go through this storm so we could watch Him manifest His power. What a miracle!
Lord, Manifest your power and glorify your name through whatever problem I face today. Amen.
Dynamic Church Planting International (DCPI) "Equips Leaders to Plant 5 Million Churches Worldwide." Learn more