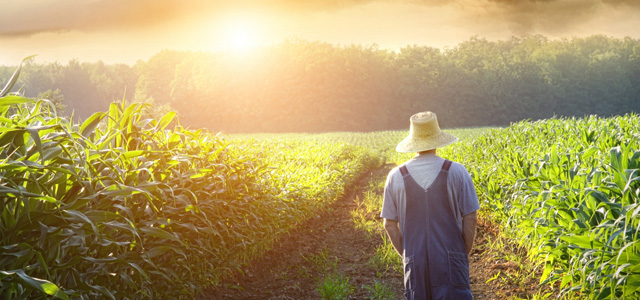 . . . Therefore pray earnestly to the Lord of the harvest to send out laborers into his harvest. ~ Matthew 9:38 (ESV)
READING: Acts 8:1-4
My friend, Bob, a new Christian, was estranged from his dad, who had been a terrible father. But then his father became hospitalized with only a few days to live. Bob had tried to forgive his father, but couldn't. One night he left the hospital thinking it was the last time he would ever see the abusive man who had been a father in name only.
Later that same night Bob felt an urgency to go back. Although his father could no longer speak, Bob took his hand and began to share the gospel.
Dad, squeeze my hand if you want to say yes. Dad, you're a sinner, and deserve to go to hell. Squeeze. Jesus died in your place and paid for all your sins. Squeeze. Do you want to accept Christ as your Lord and Savior? Squeeze.
Bob led his dad in the sinner's prayer. Dad, did you pray that prayer? Squeeze. And with that last squeeze, the man died.
Jesus commanded us to "pray earnestly" because – though the harvest is plentiful – the laborers are few. So beseech the Lord of the harvest to "send out" laborers. "Send out" means to "throw out." The words "ball" and "ballistic" are from this Greek verb.
Bob was "thrown out" to share the gospel. In spite of childhood pain, the Lord of the Harvest thrust him into his father's life at the last moment, and he reaped a harvest.
We must pray that the Lord of the Harvest will "throw out" people from the church into the harvest field. We must teach our people to pray this way. When they do, He may throw them.
Lord, Show me how to teach people to pray this way. And, please, send out workers into Your harvest. Amen.
Dynamic Church Planting International (DCPI) "Equips Leaders to Plant 5 Million Churches Worldwide." Learn more