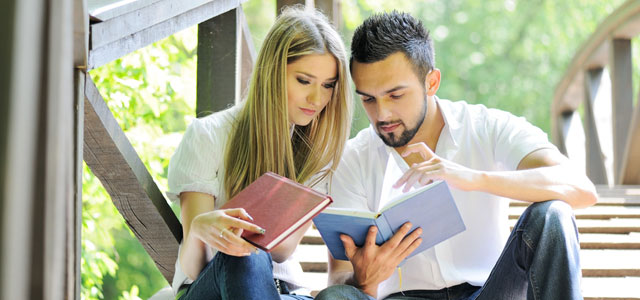 For Jews demand signs and Greeks seek wisdom, but we preach Christ crucified, a stumbling block to Jews and folly to Gentiles, but to those who are called, both Jews and Greeks, Christ the power of God and the wisdom of God. ~ I Corinthians 1:22-24 (ESV)
READING: I Corinthians 1:18-25
I was sharing the gospel with a young couple who came to me, asking to be married. More than marriage and more than one another, they needed Christ, I told them. Though both had religious backgrounds, it seemed neither was a Christian. Neither seemed ready to repent and believe in Christ.
"Suppose after you leave my office, would you know what to do if you feel God calling you to become a Christian? How would you respond? What would you do?" I asked.
The young woman said, "I guess I'd say I was sorry for my sins. But everyone is a sinner." And her boyfriend responded, "I guess I would just give my life to Christ."
They spoke some of the right words, but there was no real spark of understanding.
When we share Jesus with others, sometimes it doesn't make sense to them. Paul said that some people want to see miraculous signs, and others are seeking wisdom. For them, the simple message that Jesus died in the place of sinners is offensive or foolish.
Our job as church planters is to share this message faithfully, counting on God to work a miracle in people's hearts. Because when God is at work, the foolishness of our preaching is transformed, and Jesus is revealed as God's power and wisdom!
Lord, Thank You for the privilege of proclaiming Christ. Please work Your miracles in the hearts of people, and call them to Yourself. Amen.
Dynamic Church Planting International (DCPI) "Equips Leaders to Plant 5 Million Churches Worldwide." Learn more