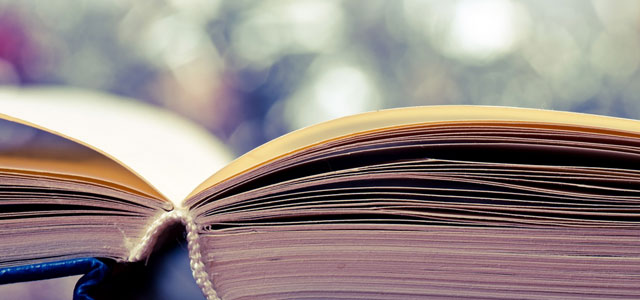 I will open my mouth in a parable; I will utter dark sayings of old, which we have heard and known, and our fathers have told us. ~ Psalm 78:2, 3 (NASB)
READING: Nehemiah 9
In his prayer, Nehemiah tells the story: "You made a covenant . . . You did what you promised . . . You are always true to your word . . . You displayed miraculous signs." And so on. Afterwards, the people confess their sins to their Sovereign God. What more could they do after being reminded in their story of the wonderful things he had done and how He had just provided all they needed to rebuild the walls of their city?
Our Epena Pedee friend, Ferne, a missionary to his tribe in the southwest corner of the Colombian jungle, learned the power of telling the story. For seven years he helped translate the New Testament into his native unwritten language. But, not until he attended the dedication service for the new translation at a church in the city, did he understood the impact of God's story. A visiting minister from the United States shared the gospel. Suddenly, everything Ferne had helped produce made sense. This hardened ex-drug cartel and guerilla member repented, along with his family who had come to the city with him. Ferne committed his life to the person and work of Jesus Christ.
We went with Ferne to his jungle home. He shared his story with his yet unreached tribal village. Every one of them repented. Today, Ferne pastors this little church in the middle of the jungle. He shares the gospel story. The lives of the Epena Pedee indigenous people are being impacted.
Our mission is to share the gospel. The story is simple. The story is powerful. The story is God's story.
Father of nations, Burn your story upon the tablets of our hearts and minds so we can share it powerfully unto the salvation of many. Amen.
Dynamic Church Planting International (DCPI) "Equips Leaders to Plant 5 Million Churches Worldwide." Learn more