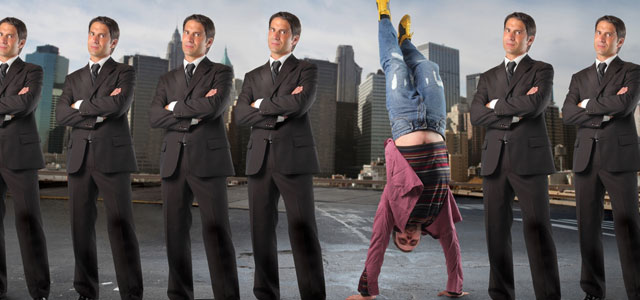 The true light that gives light to every man was coming into the world. ~ John 1:9
READING: John 1:1-14
The Son of God was not native to this world. He existed long before He was born in that stable 2,000 years ago. He wasn't from around here! So when Jesus "became flesh and dwelt among us" He was crossing cultural barriers that were greater than what any of us have experienced as missionaries.
After planting churches in two foreign countries, I know what it means to face language studies, strange customs, feeling like an outsider, being misunderstood and trying to act normal in a place that I don't fit. Imagine how strange it must have been for Jesus to leave the culture, relationships and values of heaven to relate with the people He often described as "stiff-necked" and "rebellious." No wonder He took thirty years to acculturate before He began His ministry! Maybe we, too, could be a little more patient with ourselves if we find ourselves called to cross-cultural ministry.
Do you think Jesus experienced culture shock? I believe He did. Hebrews 4:15 says that we have a high priest who can sympathize with all our weaknesses and temptations, "yet without sin." Another strong hint is given in Luke 9:42 where Jesus expresses frustration over human unbelief, "How long shall I stay with you and put up with you?" It sounds to me like Jesus sometimes missed His heavenly home. Even so, Jesus went ahead and healed the boy whose condition prompted His encounter with faithlessness.
The truth is every human culture is counter to God's heavenly culture. Rest assured, the Son of God understands and equips you for this daily challenge wherever you currently reside.
Father, Thanks for sending your Son to experience the pain of culture shock on my behalf. Please empower me to love people and shine as a light in the midst of this culture. Amen.
Dynamic Church Planting International (DCPI) "Equips Leaders to Plant 5 Million Churches Worldwide." Learn more