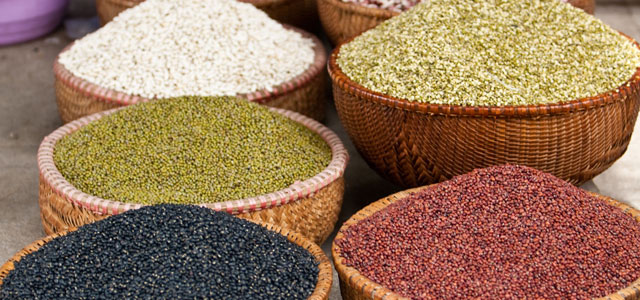 Here is a boy with five small barley loaves and two small fish, but how far will they go among so many? ~ John 6:10
READING: I Kings 17:7-16
We don't discover one of the most amazing characteristics of manna until we are down to the last scrap of food in our cupboard. Manna showcases God's delight to supernaturally stretch tiny resources to meet gigantic need. Manna is incredibly elastic.
We see it over and over again in Scripture – the manna that supplied millions of meals for forty years, the widow with her ever-refilling jar and jug (I Kings 17), another widow who repaid her enormous debt from one little cruet of oil (II Kings 4), and the stories of Jesus feeding more than five thousand and more than four thousand with heaping baskets left over. We see it as well in modern times in the holy experiments of saints like George Mueller.
(On a sobering note, on occasion God may do the opposite, and dry up the wealth people trust in, transforming their bulging wallet into a purse that has holes in it. See what I mean by checking out Haggai 1:1-11.)
If we are willing to learn, manna can teach us powerful lessons of faith. It can teach us to look beyond the limits of our checking account balance or how few coins we have in our wallet and see our wonderful God who lavishly supplies our every need out of the treasury of "His glorious riches in Christ Jesus."
All these stories have one other thing in common. In each case, the manna arrived when people yielded the little they had to God, or to His servant, and asked for help.
Dear Father, I give You what I have and ask You to give me this day my daily bread. Amen.
Dynamic Church Planting International (DCPI) "Equips Leaders to Plant 5 Million Churches Worldwide." Learn more