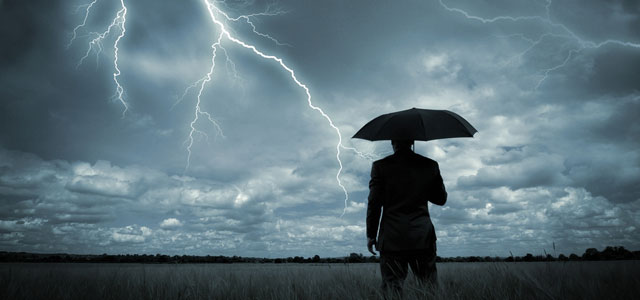 Beloved, think it not strange concerning the fiery trial which is to try you, as though some strange thing happened unto you. ~ I Peter 4:12 (KJV)
READING: I Peter 4:12-19
Maybe we don't actually say it, but we may think this: "God and I are really close and I am doing His special work in church planting. Therefore, things are bound to go wonderfully and I expect no difficulties in life."
So, this warning by the Apostle Peter is for beloved church planting leaders. The fact is that bad things happen to good church planters. It isn't strange; it is supposed to happen.
Some time ago I was emotionally overwhelmed by several major trials – a family member's suicide, a problem child, a parent's Alzheimer's disease and financial disappointments. This "bad news" verse encouraged me. It helped me break through the "betrayal barrier" which is the feeling that God promised me a rose garden, but gave me only thorns.
Before then, my life had been virtually "problem free" and I assumed life would continue that way. Then the "fiery trials" came and began to burn. The pain was intense, made worse by my mistaken notion that God had somehow reneged on His promises.
Eventually I realized that Jesus never promised a problem-free life, that all the twelve original church planters, except John, died horrific martyr's deaths and that our Savior Himself suffered incomprehensibly. Oops, I had been blinded by all the blessings.
Am I hopeful, encouraged, trusting, joyful? Yes, but not because I expect to have no suffering. Now I am rejoicing, despite trials, as instructed in verse 13, "But rejoice, inasmuch as ye are partakers of Christ's sufferings; that, when his glory shall be revealed, ye may be glad also with exceeding joy" (KJV).
Lord, Thank you for how you teach and grow me through trials. Help me to rejoice in them. Amen.
Dynamic Church Planting International (DCPI) "Equips Leaders to Plant 5 Million Churches Worldwide." Learn more