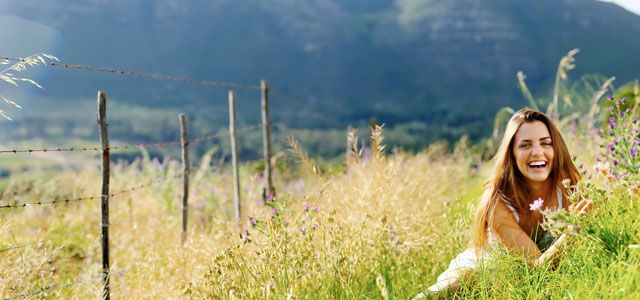 And now the God of all grace who called you to His eternal glory in Christ after you have suffered a little while will Himself restore you and make you strong, firm and steadfast. To Him be dominion forever and ever. ~ I Peter 5:10, 11 (ESV)
READING: Psalm 90
The Apostle Peter gives us five great encouragements for troubling times. His first two are about God's character: "the God of all grace,"and His plan "who called you to His eternal glory in Christ."
Third, he speaks of God's mystery: "after you have suffered a little while." God reveals many things to us, but there is still much that is "mystery." Peter writes as if suffering is to be expected, but the timing is mysterious. What is "a little while?" Obviously God doesn't measure time the way we do. "A thousand years in Your sight are like a day that has just gone by…" (Ps. 90:4).
Fourth, God's promise: "will Himself perfect, confirm, strengthen and establish you." How we rejoice when we read these words! The God of all grace, who takes note of our troubles, who measures time in a way mysterious to us, still gives us this blessed guarantee: He Himself will use the hard times to work for eternal benefit in our lives.
Finally, Peter speaks of God's glory: "To Him be dominion forever and ever. Amen." Christianity is not a man-centered religion. "Dominion" means God's "manifested strength." In the end, whatever sufferings we endure will work for our eternal blessing. But even more important, they will display the greatness and power and glory of our King.
God of all grace, Strengthen me to endure and to bring You glory in all the seasons of my life. Amen.
Dynamic Church Planting International (DCPI) "Equips Leaders to Plant 5 Million Churches Worldwide." Learn more