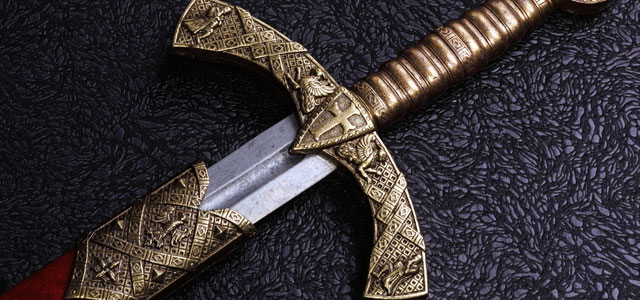 Then Saul clothed David with his armor . . . And he tried in vain to go, for he had not tested them. Then David said to Saul, "I cannot go with these, for I have not tested them." So David put them off. ~ I Samuel 17:38, 39 (ESV)
READING: I Samuel 17:32-40
Recently I was faced with a tough decision. It was time for a member of my staff to find another position, but he was reluctant to leave. I thought about how other leaders would make this change. I've read books, gone to seminars, and listened to tapes of top leaders, and I had a pretty good notion that they would force the staff person to leave, and quickly.
But I decided to do it "my" way. I prayed about it, and encouraged the staffperson to put out his resume, but didn't make any plans to shove him out the door. I admit it took longer, but when the timing was right he found another position and left the church on good terms with me and with the congregation.
When I was a young church planter, I tried hard to be like the "great leaders" I read about. Like David, I was trying to wear Saul's armor. It just didn't fit. You and I need to learn from gifted leaders. But God created each of us to be unique. We must fight the battle with the weapons He has given us.
Facing a giant with only a sling shot and no armor might have looked silly. But David knew God had equipped him to fight in a different way than Saul fought. And in the end David's sling shot and his five smooth stones worked just fine.
Father, Thank You for making me the person I am. Help me be the best I can be, according to Your specific design for me. Amen.
Dynamic Church Planting International (DCPI) "Equips Leaders to Plant 5 Million Churches Worldwide." Learn more