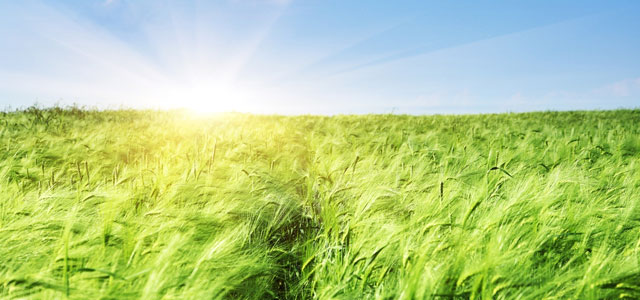 I thank my God in all my remembrance of you, always in every prayer of mine for you all making my prayer with joy, because of your partnership in the gospel from the first day until now. ~ Philippians 1:3-5 (ESV)
READING: John 15:1-17
Early in my church planting ministry, I saw many decisions but not many disciples. I found myself wondering what happened to the people who "prayed the prayer." Why weren't they following through? Sometimes I found myself trying to assure people who had no evidence at all of conversion that they were truly saved simply because they made a decision.
I've come to realize a hard but encouraging truth: The good work of salvation always bears fruit. Paul clearly believed this when he taught the Philippians that "…he who began a good work in you will bring it to completion" (Phil.1:6). That "good work" was bearing fruit. He had observed their growth in grace over about a dozen years. That's why he could be so encouraging.
John taught this lesson, too. "And by this we know that we have come to know him, if we keep his commandments" (I Jn. 2:3). What about my "converts" who were not following the Lord at all? John says it plainly: "Whoever says 'I know him' but does not keep his commandments is a liar, and the truth is not in him…" (I Jn. 2:4).
One of the ways we encourage our people and preserve the gospel is by exalting God's greatness, and proclaiming salvation as a miracle-work of God. Sure, we want anyone and everyone to accept Jesus! But repentance and faith in Jesus are what we must proclaim. And God's grace will transform the true convert. Fruit will appear eventually.
Lord, Help me not to look for decisions, but to make disciples. Show me how to expect the fruit of Your transforming grace. Amen.
Dynamic Church Planting International (DCPI) "Equips Leaders to Plant 5 Million Churches Worldwide." Learn more