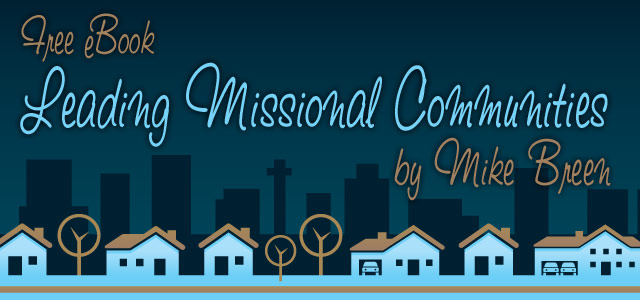 Download this eBook, Leading Missional Communities, by Mike Breen.
From Verge Network: "Missional Communities (MCs) are helpful only if we use them as a vehicle that allows us to point toward a much deeper issue: how we can learn to live our everyday lives as extended families on mission. We call this reality oikos ("household" in Greek), and that's actually what this book is about. Think of it like this: An MC is a great vehicle, but vehicles are supposed to take you somewhere. The destination the vehicle of MC takes us to is oikos."
Resource provided by Verge Network
Download Instructions: To download this resource, follow the instructions listed at the bottom of the page.