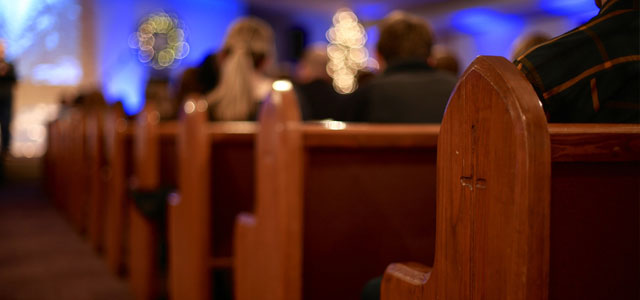 I get it. Real relationships with real people are the biggest thing that bring people back to church. And you'll start to develop some of those if you show up at their house after church. But for the vast majority of people, that's not a natural way to start a relationship with someone. Is there any other context where that is an interaction that people expect or desire to have?
Unless you are clearly communicating to people that someone from the church will drop by to say hello and bring them a gift, don't do it. If you intend to follow up with visitors in person, at their homes, you should prayerfully consider whether you have the right demographics and an appropriate plan for what those visits look like. To some people, it's a nice gesture. To others, it's a major red flag—like a clingy first date.
An email, a phone call, a text or a letter in the mail is a much more appropriate next step after someone gives you their contact information. It's not as big of a gesture to some people, but that's okay—it's not as big of a turn-off either.
Following up with new people each week should be a priority for your church. If no one on your staff can personally devote the time to it, maybe it's time to recruit some volunteers specifically for that purpose.
2. Set reasonable expectations
Before you ever ask someone for their contact information, you should know exactly how you intend to use it. If you don't have a plan for how you will use someone's phone number, email or mailing address, don't ask for it.
You might be tempted to think "this may come in handy some day," but asking for too much information up front can make "keeping in touch" feel like too big of a commitment. You'll wind up with lots of information about less people. This is about bringing as many people back as possible, not finding out who is most eager to connect with you.
You're trying to develop a long-term relationship. A very small percentage of people might be ready for a proposal on the first date if everything went perfectly, but let's be honest—even if they had an amazing time, how would most people react to that?
When you can tell people exactly how you intend to use their email, phone number or address, you establish trust. It removes any questions people have about what will happen next, and directly addresses their hesitancy to give you that information in the first place. More than that though, it tells you something about the people who sign up: They want you to do a specific thing with their contact information.