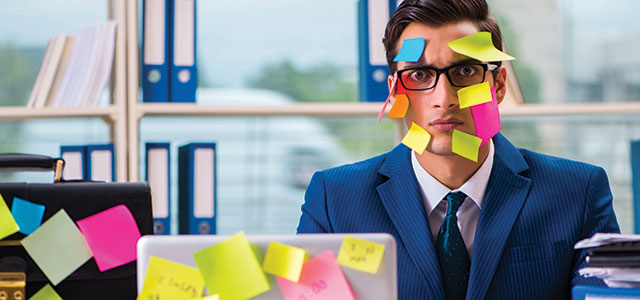 Most leaders face the challenge to get more done with less time. Our so called time-saving technologies like smart phones, texting, and faster internet have actually done the opposite. They have created more work for us because they often make us accessible 24/7. This availability and rapid speed of communication has created the expectation from others that we should get more things done, and get them done faster. This reality tempts us to think that multitasking can actually save us time to meet the demands of life and leadership. However, multitasking as a way to increase productivity is a myth. Neuroscientists are now learning that multitasking negatively affects leadership in several ways.
Wise leaders understand that a key to productivity lies in their ability to focus their attention on what's most important at the moment. And as neuroscientist Daniel J. Levitin writes in his book The Organized Mind: Thinking Straight in the Age of Information Overload, "Multitasking is the enemy of a focused attentional system." (The Organized Mind, p. 16)
Before I give the 7 ways multitasking dumbs down your leadership, a quick explanation of multitasking will help.
When I say multitasking, I don't mean that we can't do two things at once. We can drive and talk to our spouse at the same time. We can jog and listen to a podcast on our iPods at the same time. And we can wash dishes and talk to our kids at the same time. We can multitask when one of the tasks is imbedded in the habit center of our brain (the basal ganglia), like driving. We drive without thinking about driving.