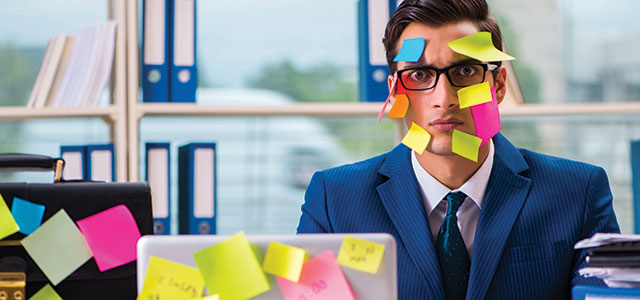 4. Reduced problem solving ability:
Multitasking can actually reduce your problem solving performance by the equivalent of 10 IQ points. People who regularly multitask have poorer short term memories which diminishes problem solving ability.
5. Important information goes to the wrong part of your brain:
One neuroscientist studied students who tried to do homework while watching TV. He found that information from their schoolwork did not go into the part of the brain responsible for memory (the hippocampus) where it should have.
6. Depletion of brain nutrients: 
The brain gets its fuel from two sources: sugars (glucose) and oxygen. When we multitask, we actually burn up the brain's fuel which leaves less fuel for the more important mental tasks required of leaders. Yet when we stay focused on an important task, we actually reduce the brain's need for glucose.
7. Impaired decision making:
When we constantly switch tasks, we're faced with more and more decisions we must make. Do I answer this email now? Should I file it somewhere for later? Do I answer that text message now or later? As a result we lose impulse control because our brains tire from constant decision making. As a result we lack sufficient mental energy to wisely make decisions for more important issues.
So you can see that multitasking does not really save us time or help us become better leaders or pastors. The next time you catch yourself tempted to multitask, reread this post. It just might help you become a better leader that day.
How have you seen multitasking affect your leadership?
This article on how multitasking negatively affects leadership originally appeared here, and is used by permission.