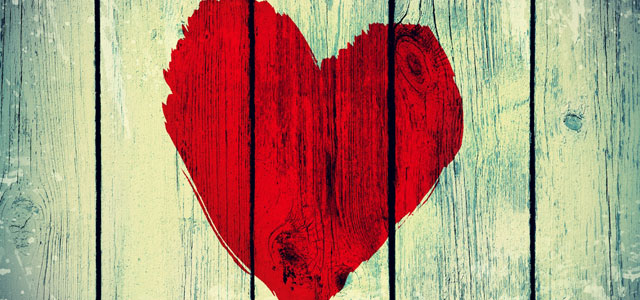 The heart is deceitful above all things and beyond cure. ~ Jeremiah 17:9
"I will give you a new heart and put a new spirit in you; I will remove from you your heart of stone and give you a heart of flesh." ~ Ezekiel 36:26
READING: Ezekiel 36:24-29
My friend Bill (not his real name) was an unlikely candidate for salvation. Tall and handsome, he was both a great athlete and a brilliant student. He married a beautiful wife, and embarked on a career as a test pilot for the U.S. Air Force. From the world's point of view, Bill had everything. I met him knocking on doors, but honestly I didn't expect him to be receptive to the message of our new church.
But both he and his wife were new Christians and became part of the core group of our church plant. I discipled Bill using simple lessons from the Bible with verses to memorize and to obey. Bill and his wife led our children's ministry. It was an amazing thing to see a jet pilot sitting on the floor with little children, teaching them about Jesus.
How could such a change take place, especially since our new church didn't have slick programs, beautiful buildings, or powerful people?
The greatest obstacle to church planting is not our lack of resources or small size. The greatest obstacle to church planting, to the gospel, is the human heart.
But God promises to transform a heart of stone into a heart of flesh! Church planting depends, not on buildings or money or programs, but on the power of God to change people. And He will do this great work!
Lord, Only You can truly save people from their sins. Thank You for saving me. And please change stony hearts into hearts of flesh. Amen.
Dynamic Church Planting International (DCPI) "Equips Leaders to Plant 5 Million Churches Worldwide." Learn more