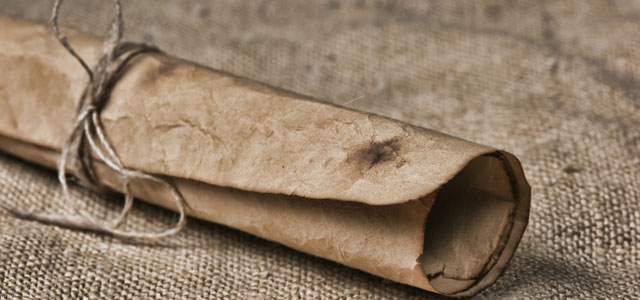 And now the God of all grace who called you to His eternal glory in Christ after you have suffered a little while will Himself restore you and make you strong, firm and steadfast. To Him be dominion forever and ever. ~ I Peter 5:10, 11 (ESV)
READING: I Peter 5
Peter wrote at a time of great suffering for Christians. The Roman Emperor, Nero, had begun a terrible persecution to stamp out faith in Jesus. Christians were dipped in tar and burned as torches to light Nero's garden parties. They were torn apart by wild beasts in the arena.
So Peter wrote a letter of encouragement for the suffering saints. And as he concluded, he penned the words we read above. There are at least five encouragements in those two verses.
First, God's character: He is "the God of all grace." Not some grace, partial grace or occasional grace. All grace. In tough times, we can always count on God's grace. Someone has said, "Grace is everything for nothing to those who don't deserve anything."
Second, God's plan: He has definitely "called you to His eternal glory in Christ." When you're in the middle of a storm, all you can think about is the present moment. Suffering does that to us. But God has made us for eternity. He has foreknown, predestined, called, justified and glorified His children (see Rom. 8:28-30).
Church planting will periodically bring us into seasons of suffering. But whatever we face, we can depend upon God's character and trust in His plan.
Lord, Thank You for Your grace. In whatever trials You call me to face, grant me an eternal perspective that trusts Your wisdom and relies on Your power. Amen.
Dynamic Church Planting International (DCPI) "Equips Leaders to Plant 5 Million Churches Worldwide." Learn more